CUSTOMER INFORMATION FOR BYO KARTING:
PLEASE NOTE: TEMPORARILY UNAVAILABLE UNTIL FURTHER NOTICE.
Yes you can bring your own kart to the track however there are strict conditions regarding safety and noise emissions that you MUST adhere to.
$20.00 for a 10 minute session. Bookings need to be made 24 hours in advance.
Track Hire is available Monday – Thursday from 10.00am-4:00pm
Noise restrictions are enforced- No karts over 85db drive by test.
All private track users must register and pay an initial fee of $5.00 to receive a race licence for the venue.
All trainers must provide insurance documentation noting Gold Coast Motorsport Training Centre Pty Ltd as interested parties prior to undertaking training activities on the premises.
Times may run up to 45 minutes behind if other groups are late or incidents occur on the track. Hire karting takes precedence.
SAFETY REQUIREMENTS FOR BYO KARTING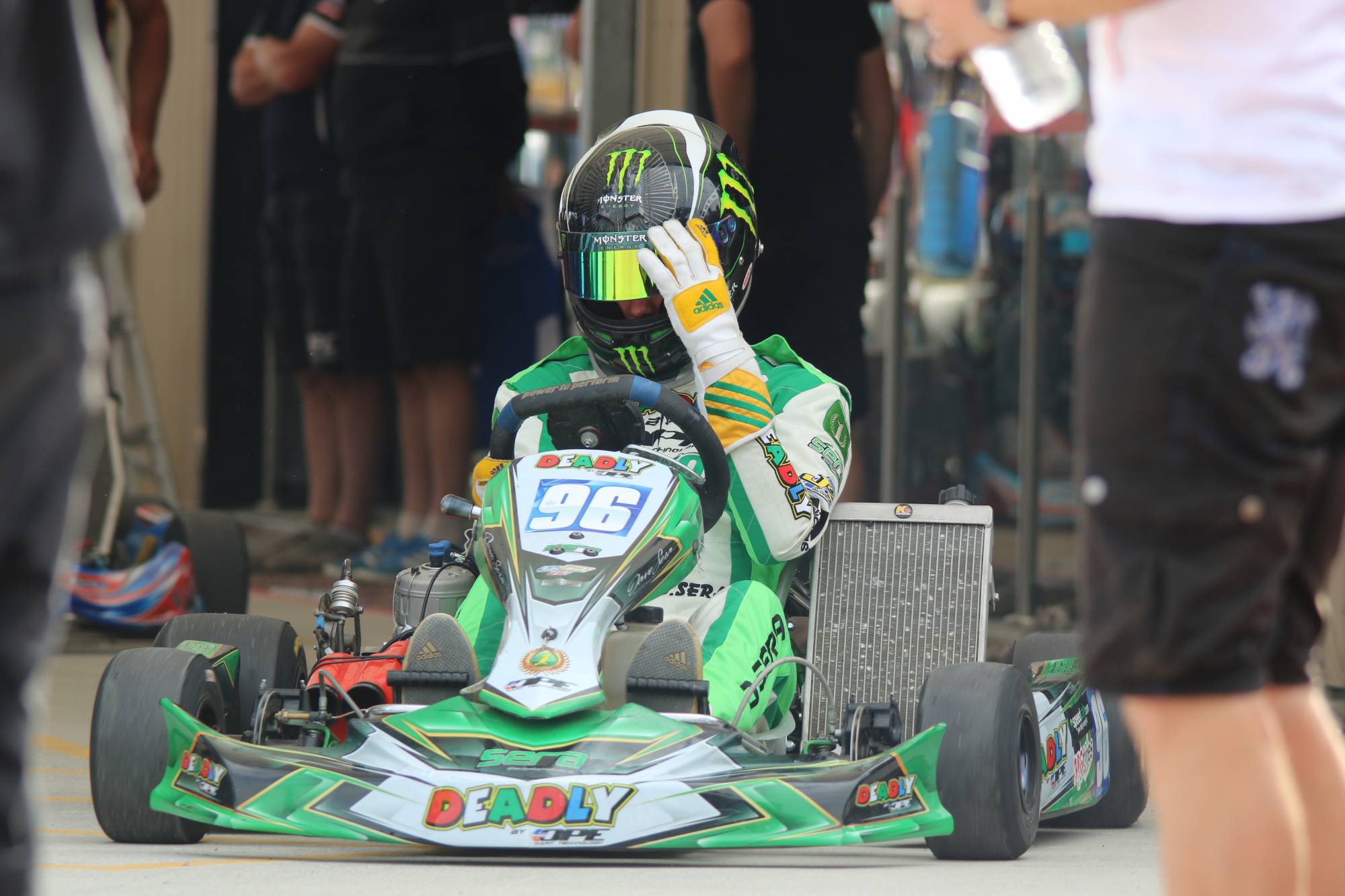 Appropriate riding attire must be worn.

 Race suit.
 Gloves.
Enclosed Shoes.
Closed Face Helmet OR Open faced helmet with    Motocross goggles.
 Helmets are available for hire for $5.00.

All Drivers must register prior to sessions. All karts will be subject to an inspection prior to track time.
Gold Coast Motorsport Training Centre Pty Ltd T/A Xtreme Karting reserves the right to deny access to the track to any karts or driver at any time.
The Trainer or session organizer MUST register at reception prior to entering the pit area. There is no entry to the pit area without authorization
All support crew of driver/s must at all times be wearing a hi vis vest and closed in shoes whilst in the pit and track area. MAX 2 CREW PER KART.
No person other than driver/s and trainer are permitted in the pit and track area unless authorized by Xtreme Karting.
Family members and others not participating in on track activity are not allowed in the pit area unless authorized by the track controller.
No tools or equipment belonging to Xtreme Karting will be lent to kart owners except at the discretion of Xtreme Karting Staff.
Xtreme Karting staff are not available to push, work-on or retrieve disabled karts except where track safety may be compromised.
If your kart stops on track you should wait until safe, move your kart off the track and move to a safe area.
If, while driving on the track, you see another kart stopped on the circuit you must slow to a safe speed in the vicinity of the stopped kart.  Yellow track lights will flash, no overtaking, reduce speed.
Drivers must obey the Pit Controllers directions at all times and cannot enter the circuit unless directed by the controller.
When each session ends track lights will flash to red. Drivers to return to the pit immediately.
Drivers should ensure they are ready to enter onto the circuit at least 5 minutes prior to commencement of session.
NO SMOKING allowed in pit area.
If you suffer mechanical problems on the track and any engine fluids including oil from your kart is spilt on track, you will be charged the full cost for the work required to bring the track back to readiness.