Our karts were chosen because of their safety and reliability. A new design of understated and rare elegance, reliability guaranteed by technical solutions tested on tracks all over the world, and ideal ergonomics and weight distribution give the SODI GT5 a unique competitive edge.
Gold Coast Motorsport Training Centre incorporating Xtreme Karting.com is an "entry level" motorsport facility catering primarily for go karts. The centre hosts the annual "Le Minz Charity Scooterthon", the "Aquinas College Pedal Prix" and the international "Race of Stars go kart meeting" on an annual basis.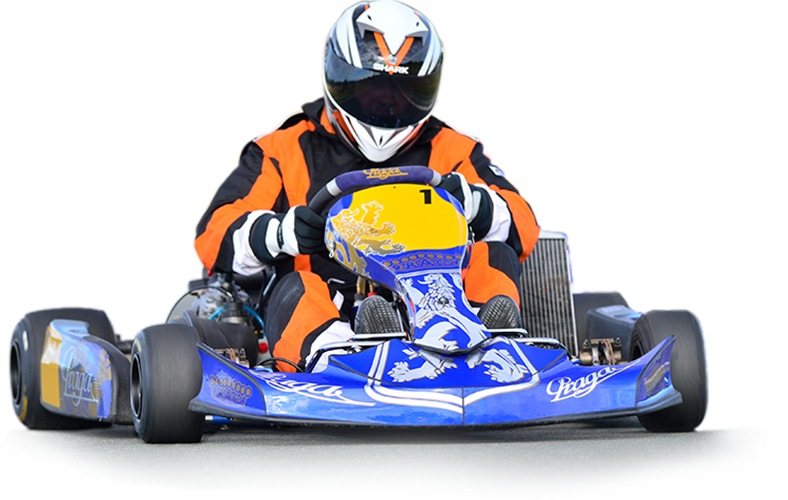 The PRAGA Dragon DD2 is a top level competition Go Kart. Xtreme Karting have sourced a fleet of PRAGA DD2 Dragon karts through IPKarting here in Australia to provide a premium kart hire package experience.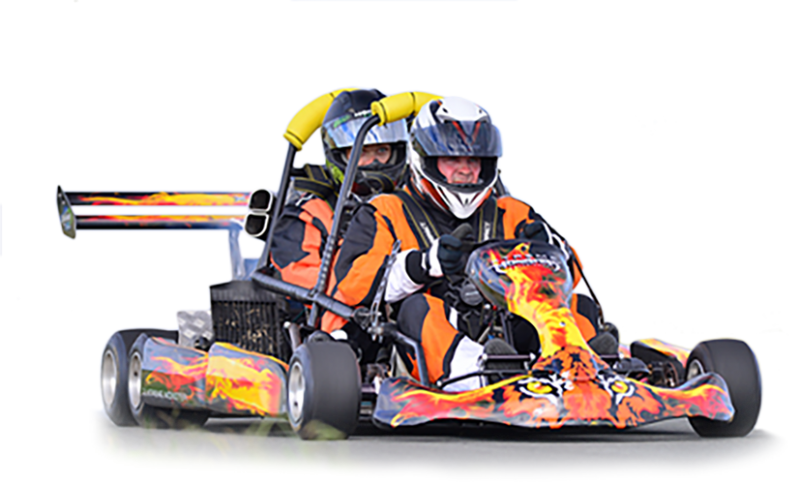 The Xtreme Xperience is a real "ride on the wild side". Powered by a Yamaha R6 engine driving 4 of the six wheels this power plant will send you around our 1.6 kilometre circuit in around 1 minute and ten seconds.
The Ricciardo Karts are speed limited to 100 KLM per hour and powered by 2 X GX270 10HP HONDA engines.  Fitted with HIGH PERFORMANCE REAR DISC BRAKES and competition clutches these karts are capable of lapping the 1.6klm Xtreme Circuit in sub 1 minute 14 second lap times.  They will deliver an exciting hire kart experience available no where else but here at Xtreme Karting Pimpama.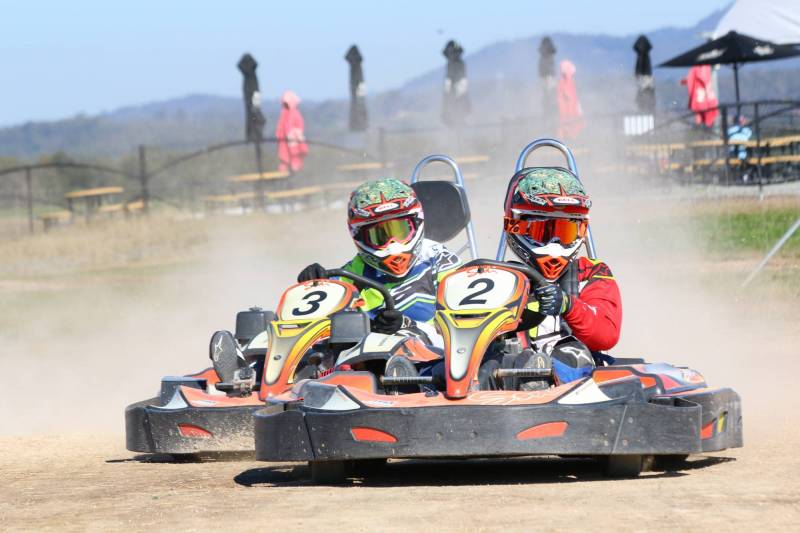 Our GT 5 Dirt karts have been rigorously tested and reconfigured to meet the demands of freestyle dirt karting.  The Dirt Kart sessions are 10 minutes of drifting fun , you and your mates slipping and sliding around our 1200m circuit, one of the largest dirt circuits in Australia , perfect for teaching young drivers early kart control.
Flags and Lights to Know
We use several different flags and lights with different meanings. Please take a minute to learn these below:
Green Light – Track clear
Yellow Flag or Light – Extreme caution, slow down, no overtaking
Black Flag – Driver disqualified & must exit the track with caution as soon as it is safe to do so
Red Flag or Light  – Session Stopped
Checkered Flag – Session is finished